1:1 session is not really the correct term
You get to meet innummerable light beings in 5D lightship City of Light together with Charlotte Shanti
Charlotte Shanti is a professional Kinesiologist & Intnl. Educator. Book a kinesiology session with her to finetune your whole being.
Join Charlotte Shanti in City of Light where she uses her pure 5D telepathy, multi-dimensional channelling and high frequency clairvoyance skills.
Healing can be seen as a piece of music that is composed and played. The energy in music is conveyed through style, tempo and singing. The totality of these three things conveys the energy. There are all kinds of styles, rhythms and songs. The possibilities are endless. In City of Light we play all kinds of music and offer all kinds of healing methods.
What to expect in a session
You meet with
Charlotte Shanti
on Zoom and we begin the session by talking about your expectations and hopes in meeting with light beings in 5D lightship City of Light.

You can prepare for the session by writing down your symptoms if you have any physical or other challenges you would like us to take a closer look at.

NOW we enter 5D lightship City of Light together and you experience an initial healing while meeting the light beings that have come for your session.

Q&A is possible and we follow the energies & frequencies that we meet. Charlotte Shanti will transmit messages and explain the different energies that come forward to work with you.

The possibilities are endless and no two sessions that are the same. Everything is designed especially for you.

Charlotte Shanti works together with the light beings in 5D lightship City of Light with her kinesiology skills to test and balance for instance a stuck emotion, kidney stress, hyper sensitivity or something completely different.

She also uses different coded crystal tools in the session to effectively support your energy system.

High Frequency 5D Technology Our Coded Crystal Tools help you
Harmonize

Balance

Transform

Heal

Activate

Process

Fine Tune

Integrate

Expand Your Energy

De-stress Your Energy System

Offer Spiritual Guidance
Who do you meet in 5D?
In 5D lightship City of Light, your personal team of etheric therapists is ready to scan you and give you the therapy you need. In addition to this a plan will be made for future therapy.
The purpose of the healing session is for you to re-establish the connection between you and your star family and / or your higher self. For many it feels like becoming whole again.
Your 5D lightship City of Light team is very interested in having direct contact with you. There should be no intermediaries in any way. But initially it may be necessary that you have contact with someone who has the energetic link to 5D lightship City of Light and who can help you on the right path. When the time is right your personal team in 5D lightship City of Light takes over.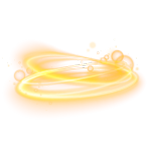 How many sessions?
The number of sessions varies according to where you are on your spiritual Golden Ascension path and what obstacles there are. After the first session you will be much clearer on this and we will be able to make a plan that suits your needs.
The sessions with the 5D lightship City of Light take place in the 5th dimension. The light beings present come from all dimensions and they are multi-dimensional. They know you from the past, present and the future. All beings are lovingly recognized by the City of Light.

When the session is over we assess your experiences. We also summarize the recommendations that 5D lightship City of Light have come with.
Reviews of sessions with Charlotte Shanti
I had come home to myself
"
I have had an incredibly lovely and loving experience with Charlotte Shanti in City of Light.
I was at a place in my life where I had to know what was happening around me and within myself.
A session takes place in a gentle and loving way, and with an understanding I have never experienced before.
A few days passed before I fully understood that I had come home to myself.
Thank you Charlotte Shanti." - by anonymous


Beyond time and space
"
A session in the City of Light is a gentle introduction to a place beyond time and space and at the same time a very present soul experience. You will be well taken care of and will only be presented with the energies that you need. The crystal tools coded in the City of Light are inviting not insistent. Everything takes place with permission and it is basically a really gentle, safe and in-depth treatment that extends far beyond the time the treatment takes on the table. My warmest recommendations." - by anonymous
Stillness
Having a session with Charlotte and City of Light is like being greeted by a beautiful stillness. As if there are no ripples, but a bottom, a depth and a height that I can lean into with the utmost calmness. Charlotte's voice, and the words that come from and through the City of Light is like the most natural balm for my body, consciousness and soul. I have experienced a simplicity and naturalness and an opening presence in the sessions that I have never encountered before, that I did not even know existed until I encountered it. - by Inger Sieverts
5D lightship City of Light is here NOW to support you and earth on ascension to the coming Golden Age. Join us in this multi dimensional transformation proces.
Peace, Love and Light
Charlotte Shanti
Golden Age Transformation Teacher
Energy Frequency Tuning
kontakt@city-of-light.dk
+45 4225 3108
VAT DK34352062
Receive news from 5D lightship City of Light 4 times a month with
free experiences
beautiful energies
coupon codes
ascension information